With the world rapidly gravitating towards Smart Phone, there is not an iota of doubt when we say that mobile is definitely the future. With many businesses including mobile application as an integral feature to business growth, it becomes difficult to ignore them in the day to day lives. The Indian Entrepreneurial community has kept pace with the current trends and come up with several mobile applications, which have gradually become popular amongst many. So let us take a peek into some of the most downloaded, made in India Android Apps.
A time saving application that lets you book bus and Volvo tickets online. An easy and convenient tool, which with its secure payment portal, allows you to save the card details and book tickets with a single tap and cancel it (if required) the same way( with a single tap). The application has almost 67000 routes and around 1800 operators and with its user friendly interface has gradually topped the charts.
This music streaming app with its collection of over3 million songs, advertisement free interface, and superior audio quality has made it a favourite amongst many.
With an exhaustive collection of national and global news, regional news and eBooks, this mobile application has garnered many notable appreciations from Live mint, Nielsen consumer ranking, Next Big What and has won many awards for being the best in news and journalism. It is this superior quality that has attracted many to download this stunning mobile application.
This stunning application keeps the cricket religion alive even amongst the busiest fans with live updates and scores through push notifications, live game coverage and many others, which makes it the most sought after apps.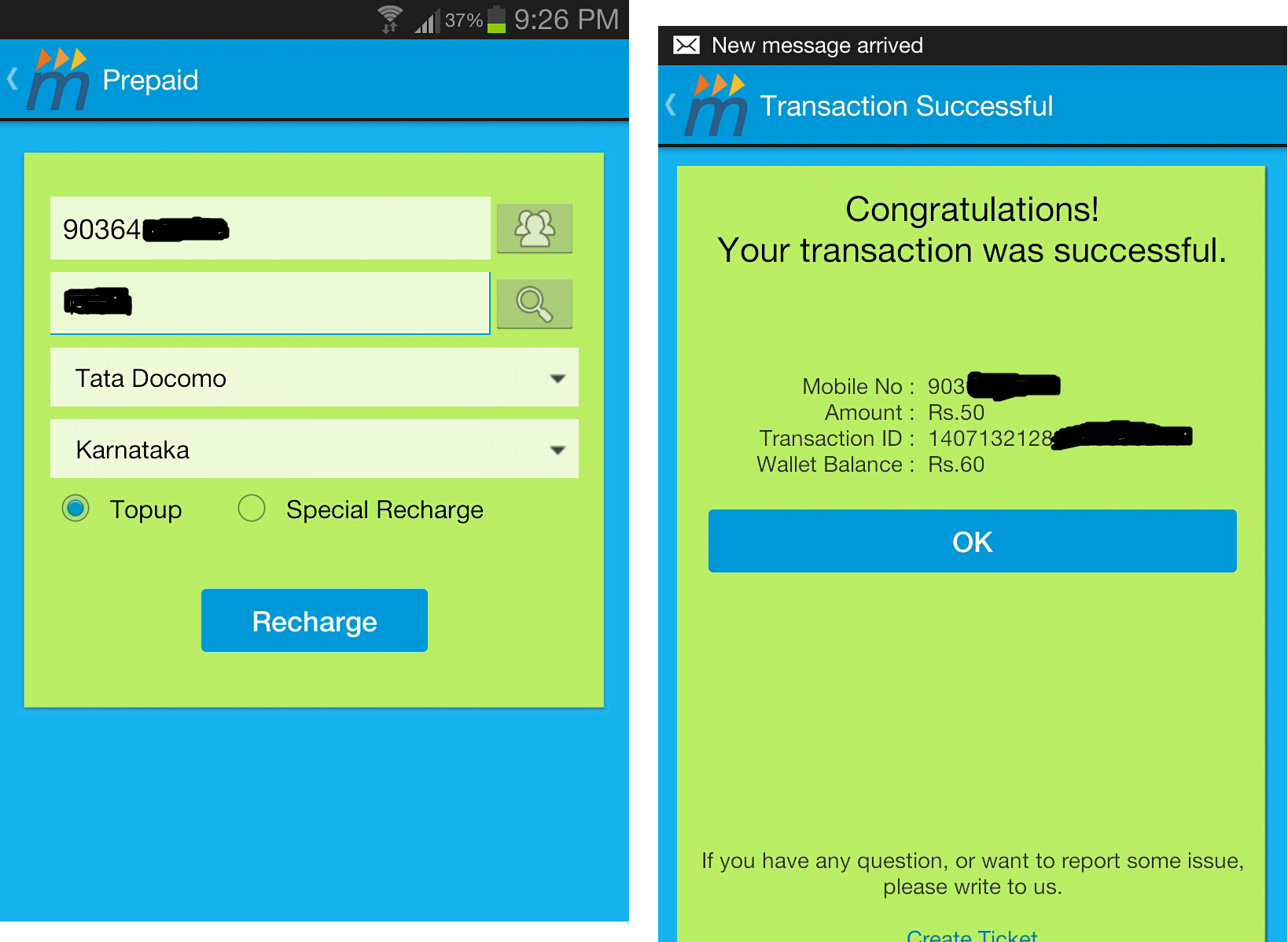 An easy, convenient, and quick application, which lets you recharge phone balance and pay bills smoothly just with the Mobikwik wallet, which also allows online shopping and online transfer of money to friends and family members.
An all brainer game, with its twisting riddles forces you to think differently and that is where the entertainment is. It is clearly addictive also sharpens the way you think with its variety of riddles.
Play the Indian Poker with friends and even players from around the world, win free chips with every bonus on a daily basis, and start the game with 10000 free chips.
A fast, safe, and secure online recharge application for prepaid mobile recharges, post-paid bill payments, DTH recharges, and data card recharges.
Another online recharge App that not only recharges the above criteria but its secured payment line lets you pay utility bills, landline bills, enjoy online shopping and the many discount coupons, which you along the way.
Enjoy these apps without worrying about drained battery with our power banks.